Located on Buckeye Lake in Millersport, Ohio – Alexander's Landing offers you the products and services you need and all from a local, historical, family-owned Marina.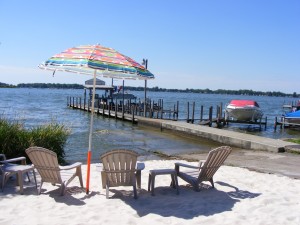 Avalon
Mercury & Mercruiser
Mercury Parts & Accessories
Shore Station Hoists
Marathon 90 Octane Recreational Fuel
PreOwned Boats
* We are now carrying Avalon Luxury Pontoons

Alexander's Landing is a full-service marina offering Avalon, Mercury and Mercruiser – including a complete line of boating accessories and parts.  Services include boat mooring, winter storage, marine pump-out and non-ethanol gasoline (Marathon Recreational 90).
History & Family
With over three generations of assisting Central Ohio as the ultimate full service marina, we're dedicated to providing the most advanced and proven line of marine design and power at a competitive price.   Read more about our Historic Site here.
Proud Community Sponsor
The Ohio State University (Athletic Advancement Fund) – 2010, 2011, 2012, 2013, 2014
Friends of the Buckeye Lake Library 5K Walk – 2011, 2012, 2013, 2014
Pelotonia, James Cancer Hospital and Solove Research Institute – 2012, 2013
BLASST Supporter (Buckeye Lake Area Star Spangled Tradition) – 2013 & 2014
Contributor of Millersport High School "After Prom Committee" – 2013
Corporate Sponsor of Millersport Athletic Boosters – 2013
The Salvation Army, Lancaster  2014
Millersport Academic Booster – 2014
Nationwide Children's, Columbus – 2014
Award Winning Services
Alexander's Landing is the recipient of many awards including the Mercury and Mercruiser Premier Dealer Award and Top Customer Service Award.
Our Service Department offers a certified Master Technician on Mercury Outboards and MerCruiser stern drives and inboards.  This certifies the technician meets all Mercury/MerCruiser qualifications, demonstrating outstanding performance and providing the highest standards of service for Mercury Outboards and MerCruiser stern drives and inboards.
Alexander's Landing is a member of the Boating Association of Ohio (BAO), Marine Retailers Association of America (MRAA), and Central Ohio Marine Dealers Association (COMDA).
Check out our WBNS 10TV Weather Bug Cam!  Whether you live nearby or live outside the Buckeye Lake region, you can see year-round the most up-to-date weather conditions for Buckeye Lake, via our camera link.